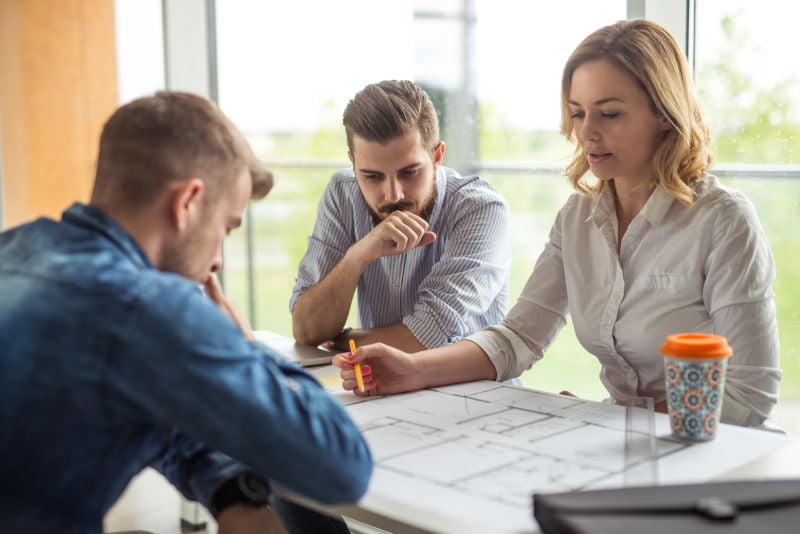 Tips For Hiring An Architect For Your Custom Home
Nothing is more exciting than building your own home, but you've got to have the right team at the beginning. The architect influences the design and function of your home. There isn't much that will affect the success of your project more than the right architect. Your architect also can help you with the financial cost involved in construction, as well as the building itself. Your goal is to hire the right architect for you and your project. Use these points to help you analyze the personality design strategy and communication skills of your candidates.
Architecture Is Referral Based
Like many other fields, the architecture runs on referrals. Ask your friends, ask your family for referrals. If you see a particular home in your neighborhood that you like, knock on the door and find out who did it. And once you find this architect, look at their other previous work. Get a feel for what it is that they do. Does their work blend in the neighborhood, or is it about standing out? Which of those works for you? Start a conversation, and make an appointment. Get a consultation before you begin. Meeting face-to-face is essential to help you decide if your personalities match and if your communication styles will match.
The most significant success of an architect and the biggest obstacle is communication. What are their communication skills? This skill is key to the process. Find out how their process works, and will their process work for you? Part of this also is your responsibility to communicate to the architect. Communicate what it is that you're after so that they can respond appropriately. Maybe what you want is not what they do. It will be vital for you to have some notes and perhaps some images of what you like. Once you determine that their process works and want their portfolio, get some references and check them out. Again, you have to find the right person for you and your project.
What Is Their Signature Style?
Could you find out about their signature style? What is it? And do you want it? Most architects can alter their style to suit most projects. Indeed, green building, land use planning, and sustainable building apply to all projects but find out what kind they like working in. Find out if that style suits you. It may not be the smartest thing to hire an architect that wants modern design or modern architecture or ultra-cool design for your traditional home if that's what you're after.
Most architecture firms are not just one-person firms. The person that you meet that you close the deal with may not be your project architect. Ask to meet the person who will be on your project. You want to communicate to the person you'll be talking to the most and share with the most. So you want to make sure that your style also mixes or also matches with your project architect. Unless, of course, it's a one-person firm, which in that case, that will be the person that you deal with.
Don't Forget 3d Modeling
It's important to know what you're getting. 3d modeling is critical, whether it's software or a model that you can hold in your hands. You must be able to see what you're getting and what your architect has designed. Not everyone can read plans and elevations, and sections. If you don't understand it, or if you don't know for sure that you think you do, if you can't visualize it, ask for more information. Most architects can do 3d modeling on the computer, and you can walk around the building.
Most experienced architects have a list of contractors that they like to work with. Your architect will recommend to you a contractor based on your project or two or three. It's great to get bids. Those drawings have to be more detailed to get a good apples-to-apples comparison if you can afford those kinds of pictures. You can also hire a general contractor by the hour during the design process to provide cost estimating. And that's helpful so that you can make sure that you stay within budget.